Geschrieben von: Mr T. 2 Nov 2017, 00:04
COMING SOON!
Release: 24.11.2017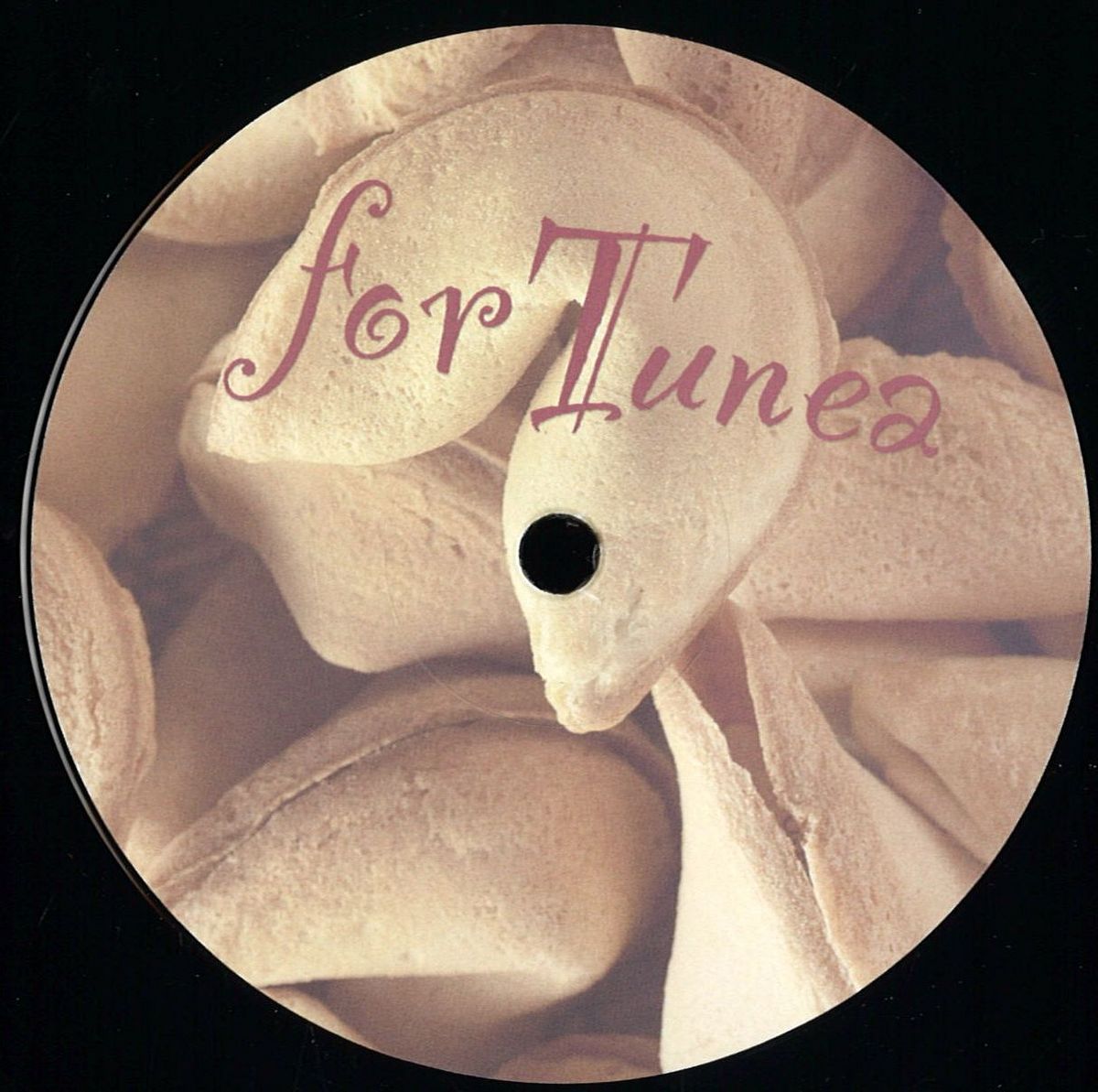 The Viennese label forTunea finishes 2017 with another rendition of their forTunea Cookies recipe. The ingridients on the A-side were added by Klaus Benedek and the newest member of the forTunea bunch, Lukas Poellauer. "Splattered" is another typical melancholic KB trip. A chopped hookline, heavy reverbed synths and a vocoder are the signature features in this track. Lukas delivers us on the other hand his interpretation of "Underground" house music with Chicago and UK influences. The B-side gets a little spicier. Jakobin & Peletronic serve with "Morning Glory" some funky seeds on the plate. Last but not least the Schampus Ghost teams up with Anemona to the baking session. What they are adding to the cookies? Well, it is certanly not sugar. ;-) It is for the better not to unveil the secret ingridient. But lets just say, their tune has some cool disco-techy vibes innit. All in all an enjoyable treat.
Snippets:
https://soundcloud.com/fortunea/sets/fortunea007-various-artists
Tracklist:
A1 - Klaus Benedek "Splattered"
A2 - Lukas Poellauer "Underground"
B1 - Jakobin & Peletronic "Morning Glory"
B2 - Schampus Ghost & Kairoboy "More XTC"
PREORDER NOW AT
deejay.de -- https://www.deejay.de/Various_Fortunea_Cookies_Vol_2_FORTUNEA007_Vinyl__291369
MSR Distro -- https://www.minimalsoul.com/shop/msr-distro/austrian-labels/fortunea/various-cookies-vol-2/various-cookies-vol-2/
Geschrieben von: Mr T. 10 Nov 2017, 09:56
forTunea Special auf Radio Orange 94.0
https://hearthis.at/fortunearecords/fortunea-special-electro-plateaus-radioshow-on-radio-orange-940-07112017/

Geschrieben von: Mr T. 1 Dec 2017, 00:38
!!!DELAYED!!!
Dear followers! As you might know, our innitial plan was to release forTunea Cookies Vol. 2 on the 24th of november. Unfortunately we couldn't observe this deadline, because the records didn't arrive up to this point. And this situation will not change till shortly before or after christmas. Yes, it's that late. We're sorry!
Don't get us wrong. It's not like we didn't prepare in advance to set this release in time. For a while everything looked fine that the vinyl would have come out on that date. But sometimes when such projects are in development, problems can happen. In this case our first round of test pressings had a little mistake. We queried this flaw and the lacquer cut was immeidately remade. After receiving and checking the second round of test pressings everything worked fine. So kudos to the pressing plant team for the repair! Good job! All we can say is that this record will sound perfectly when it's finally coming out.
What we didn't expect though was that around the time we examined the first test pressings, several other orders from various (,we assume, major) labels overfludded the pressing plant. Probably to schedule a black friday or christmas release. Because of this, the production of our record will be delayed until these orders are finished.
Again, sorry about these circumstances! All we can say to the people who preordered the record is, please be patient.
So this will be the first time in our discography that a digital version will come out before the vinyl is heading to the stores. If you're more interested in wav/mp3 files or streaming, then look forward to friday the 15th of december 2017! forTunea Cookies Vol. 2 will be available on bandcamp, beatport, junodownload, traxsource, spotify and several other suppliers.
As for our upcoming labelnight at the Rhiz --> http://www.technoboard.at/index.php?showtopic=100581 <-- there will be of course no pieces of forTunea Cookies Vol. 2 available at the cash desk. Instead we will offer vinyl copys of the 3rd, 4th and 6th release on site. If you haven't check out before the first http://www.technoboard.at/index.php?showtopic=98369&hl=fortunea, http://www.technoboard.at/index.php?showtopic=99570&hl=fortunea or http://www.technoboard.at/index.php?showtopic=100342&hl=fortunea, then have a listen on our soundcloud page:
https://soundcloud.com/fortunea
Have a good one!
the forTunea-Team.
Source: https://www.facebook.com/forTunearecords/photos/a.337566199729888.1073741829.305349236284918/940207559465746/?type=3
Geschrieben von: Mr T. 26 Dec 2017, 21:16
forTunea​ Cookies Vol. 2, including tracks by Klaus Benedek, Lukas Poellauer​, Jakobin & Peletronic​ and Schampus Ghost & Anemona​, is now available in digital stores, vinyl record stores and streaming services!

DIGITAL
beatport -- http://bit.ly/2k2YTQT
traxsource -- http://bit.ly/2j6GNMZ
junodownload -- http://bit.ly/2zftJ0D
bandcamp -- http://bit.ly/2CDiC1p
amazon -- http://amzn.to/2CB3IbP
google play -- http://bit.ly/2yI1Mv2

VINYL
deejay.de -- http://bit.ly/2fV29eG
Juno Records -- http://bit.ly/2BrhOzF
HHV -- coming soon
MSR Distro -- http://bit.ly/2y9wvUG
Disco Piu -- http://bit.ly/2j22zFs

STREAMING
spotify -- http://spoti.fi/2yH8zFt
Deezer -- http://bit.ly/2kwUyWp
Napster -- http://bit.ly/2BWoTI9

Already support by Iron Curtis, Blueshift, Dubble D, Paul Cut, Rainer Trüby, Manuel Sahagun, Roman Rauch, Franksen, Claudio Ricci. Tyree Cooper, Sarah Wild, Bart Ricardo, Janefondas, The Soulbrozerz, Eric Davenport, BTO Spider, Jaymz Nylon, Snooba.

CHECK THIS OUT!!!

Geschrieben von: Mr T. 11 Jan 2018, 21:03
forTunea Cookies Vol. 2 is now also in stock at Juno Records -- http://bit.ly/2BrhOzF and HHV -- http://bit.ly/2CrRcea